Cart (

0

)
Recently Added

0

Item
Total

€0,00
The item you just added is unavailable. Please select another product or variant.

Cart (

0

)
Recently Added
Total €0,00
The item you just added is unavailable. Please select another product or variant.
Now Recruiting: Makers Unite 15th Creative Lab!

<< English below >>
MAKERS UNITE BIEDT EEN UNIEKE KANS VOOR CREATIVE STATUSHOUDERS IN NEDERLAND!
Op maaandag 16 november start Makers Unite met een nieuw programma van get Creative Lab! Dit keer in een unieke samenwerking met creative partners als het Rijksmuseum, Fiction Factory,Kvadrat Fabric, en ontwerpstudio Formafantasma.
Deze kans wil je niet missen! We nodigen dan ook alle statushouders, die interesse hebben in een baan in de Nederlandse creative sector, uit voor de informatiebijeenkomst op maandag 9 november om 18:00u in onze Makers Unite Studio.
Bij deze het verzoek om deze unieke kans in je netwerk te delen met statushouders die hier voor geschikt zouden kunnen zijn. Voor meer informatie over de informatiebijeenkomst, het programma en aanmeldformulier klik HIER. Ook Stellen we je met dit formulier een aantal vragen over je achtergrond ter voorbereiding op het programma.
Om je een beeld te kunnen geven van het programma je kan bieden sturen we je een korte samenvatting van de laatste 15th Creative Lab en een korte video.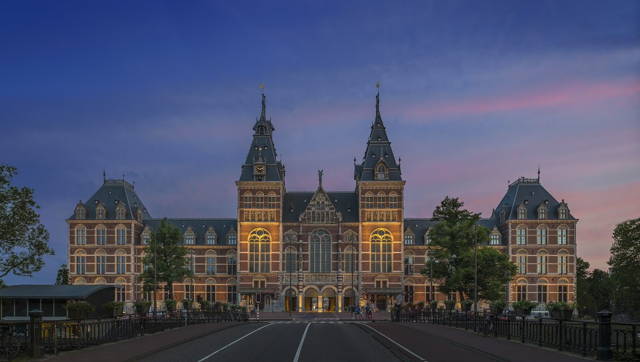 De sociale inclusieprogramma's ziet er als volgt uit:
- Creative Lab = 4 weken traineeship, 6 maanden matchmaking
- 48 uur training over de Nederlandse werkcultuur, maken van CV en Portfolio, uitstippelen van je toekomstplan en toetsing van vaardigheden
- 4 bezoeken aan een creatieve onderneming
- 4 masterclasses gegeven door experts uit de creatieve sector
- Training in pitchen, netwerken en persoonlijke branding
- Introductie van de mogelijkheden in de Nederlandse creatieve sector vanuit het Makers Unite netwerk
- Focus op empowerment, veerkracht en onafhankelijkheid (Participatieladder)
- 12 uur werken in een team aan een creative opdracht voor een creatieve partner
Resultaten tot nu toe:
- 85% van de trainees beveelt het programma van de Creative Lab aan, vanwege de waardevolle masterclasses, excursies, job coaching en het bestaande netwerk van Makers Unite.
- De matchmaking is gericht op het begeleiden van trainees naar werk in de creatieve sector.
- 160+ trainees en 66% stromen door naar betaald werk, opleiding of vrijwilligerswerk
Belangrijke data:
Informatiebijeenkomst: maandag 9 november vanaf 18.00u
Startdatum Creative Lab programma: maandag 16 november vanaf 13.00u
Pitch & Netwerk event: maandag 14 december vanaf 18.00u.
Einddatum Creative Lab programma: woensdag 16 december 2020
Locatie: Makers Unite Studio
Hannie Dankbaarpassage 22,
1053 RT Amsterdam
(In de De Hallen - Zoek naar Denim City Store)
Contact: Maria Jimenez
+31 6 175 32 620
maria@makersunite.eu
Corona maatregelen
We volgen de Corona maatregelen protocols and precautions voor de veiligheid van iedereen!
MAKERS UNITE HAS A GREAT OPPORTUNITY FOR STATUS HOLDERS IN THE NETHERLANDS!

On Monday, November 16th an unique Creative Lab will start and we are recruiting for participants.
This time we proudly announce our creative industry partners for the program: Rijksmuseum, Fiction Factory, Kvadrat Fabrics, and design studio Formafantasma.
We, therefore, invite all status holders who want to work in the Dutch Creative Industry in The Netherlands to the information meeting on Monday, 9th of November at 18:00 at our Makers Unite Studio.
Hereby the request to share this unique opportunity in your network with status holders who might be suitable. For more information about the meeting, the program, and the registration form click HERE.
We also use this form to ask participants a number of questions about their background in preparation for the program.
Have a look at the short summary of what can be expected from the 15th Creative Lab and a short video below to provide an overview of what participants will experience.
Our social inclusion program is structured as follows:
- Creative Lab = 4-week traineeship, 6 months matchmaking
- 48 hours of training on the Dutch work culture, assessments of professional skills, making CV and portfolio relevant, drawing up a career plan,
- 4 Creative Company Visits,
- 4 Masterclasses by industry experts,
- Training in pitching, networking, and personal branding
- Introduction to professional opportunities in the Dutch creative industry, because of the specific network Makers Unite offers
- Focus on empowerment, resilience, and independence (participation ladder) 12 hours of teamwork on a creative assignment for an industry partner
Results
- 85% of the trainees recommend the Creative Lab because of the valuable masterclasses, excursions, Job coaching, and expansions of the social network.
- The Matchmaking is aimed at supporting trainees to independently regain control over their careers in the Dutch Creative Industry
- More than 160 trainees and 66% go on to paid work, education, or volunteer work.
Important Dates
Information meeting: Monday, November 9th at 18:00 hrs.
Start date Program: Monday, 16th November at 13:00 hrs.
Pitch & Network event: Monday 14th December at 18:00 hrs.
End date Program: Wednesday 16th December 2020.
Location: Makers Unite Studio
Hannie Dankbaarpassage 22,
1053 RT Amsterdam
(Inside the De Hallen - Look for Denim City Store)
Contact: Maria Jimenez
+31 6 175 32 620
maria@makersunite.eu
Corona Precautions
We will follow the protocols and precautions for keeping everybody safe